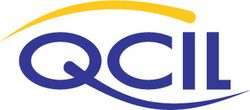 Quality Custom Inspections and Laboratories, LLC is a full service petrochemical inspection and testing company servicing the Houston Ship Channel and Gulf Coast Region.


Since 2007, our team of experienced, highly trained professionals are proving to be a competitive third-party inspection company that delivers prompt, accurate quantities and analysis results to local small businesses and major gasoline producers.


Located in Pasadena, TX, in the heart of the Houston Ship Channel, our state of the art laboratory and consultation services have the technology and dedication to assist gasoline blenders in today's strategic, market driven economy.We offer a wide range of services from small sample gathering-and-testing, to quantity and loss control and prevention for multi-grade sea-going vessels.

Experience & Compliance

Our diversified Management Staff consists of a wide range of industry specialists.We are constantly improving our Quality Management System to enable us to conform to our clients' special requests, as well as proudly maintaining our commitment to ISO 9001:2008 procedure requirements. All safety sensitive personnel are thoroughly screened, trained and authorized by TWIC through Homeland Security.We are fully insured and have ULS&H and Jones Act endorsements; additions of insured & subrogation waivers are readily available upon request.We are also proud to be US Customs Approved & Bonded, and meet all regulations for EPA, OSHA, DOT, State of AZ, ASTM, API, and including Site-Specific, Local, Regional, State, and National Regulations.
---